Chinese Prisoner Claims Inmates Forced To Play Video Games In 'Gold-Farming' Scheme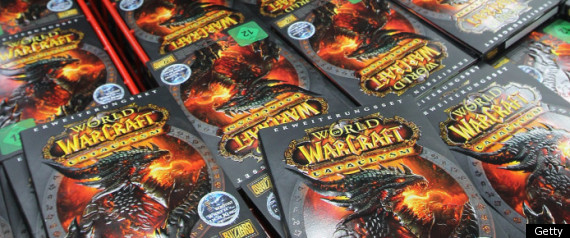 Sensational allegations that Chinese prison officials force inmates to play online video games have shocked gamers around the world. But are they true?
A former detainee sparked controversy across the web yesterday when he claimed that prisoners are required to toil away their hours in role-playing games as part of a money-making scheme that benefits jail bosses.
As role-playing games have grown in popularity, a market has emerged for gamers who are willing to trade real-life cash for virtual goodies.
Instead of spending hours in front of the screen, some gamers around the world purchase digital credits, weapons and even characters from other players -- including inmates in Chinese work camps. At least that's what a 54-year-old ex-detainee using the assumed name Liu Dali told the
Guardian
.
"Prison bosses made more money forcing inmates to play games than they do forcing people to do manual labor," said Liu, who claimed 300 prisoners were forced to play video games on 12-hour shifts at the Jixi labor camp in Heilongjiang province.
Prison officials bragged about netting between $770 and $940 per day, said Liu, who was reportedly incarcerated for "illegally petitioning" the government about corruption issues in his town.
"We didn't see any of the money. The computers were never turned off," he said.
But one Chinese prison official told the Telegraph he is skeptical of Liu's claims -- in part because of the nation's notoriously strict prisons.

"We do not have large numbers of computers," said the source, who declined to give his name. "And we do not allow our prisoners to have any contact with the outside world. If they were playing the seonline games they could easily communicate with other people. We would never allow that."